Discover more from The Good Jobs Report
Tech jobs delivered to your email every other Friday.
The Good Jobs Report #11 – June 26, 2020
This week we've got jobs from Simplot, Scentsy, Northwest Linemen College, Gravity Payments, Kount, TaxJar, Plaid, and more!
Fear not
I'm a big fan of the web comic Deep Dark Fears. Anyone can submit their weird, obscure, and—in my opinion—completely relatable fears to be illustrated for all the internet to see.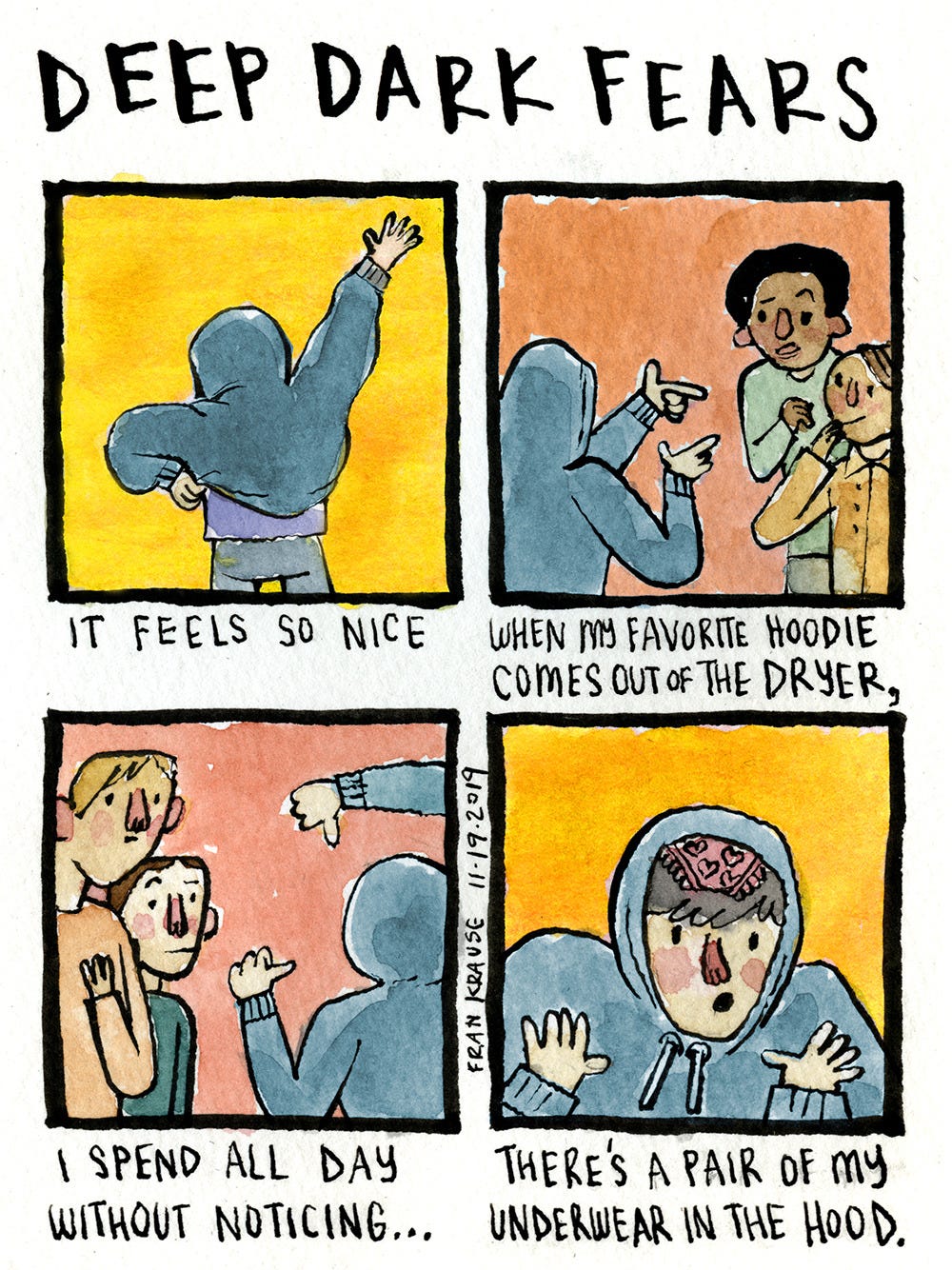 I definitely have never spent an entire day with a sock in the lower left ass cheek of my jeans. Never.
Onward,
---
DEV
Type: Full-time
Location: Boise
Type: Full-time
Location: Remote
Type: Full-time
Location: Remote
---
DESIGN, RESEARCH, & PRODUCT MANAGEMENT
Type: Full-time
Location: Boise
(Thanks for the tip Mom ✌️)
Type: Full-time
Location: Boise
Type: Full-time
Location: Meridian
Location: Meridian
Type: Full-time
Location: Remote or San Francisco, CA
Type: Full-time
Location: Remote
---
SALES, CX, AND MARKETING
Type: Full-time
Location: Boise or Seattle, WA
Type: Full-time
Location: Meridian
Type: Full-time
Location: Boise
Type: Full-time
Location: Boise or remote
Type: Full-time
Location: Boise
Type: Full-time
Location: Boise
Type: Full-time
Location: Remote
Type: Full-time
Location: Remote
---
OTHER
Type: Part-time
Location: Boise
(Imitation is the sincerest form of flattery 😘)